4.3 4dr SIMPLY EXCEPTIONAL !
This dealer is not on our premium advertising programme and is therefore only contactable via the 'Email Dealer' button below.
Email Dealer
Finance This Car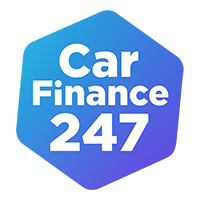 Total repayment
£50,306.81
Total cost of credit
£6,356.81
Representative example
The Representative APR is 10.5% (fixed) so if you borrow £7,500 over 4 years at a rate of 10.5% p.a. (fixed) you will repay £190.31 per month and repay £9134.88 in total.
Used Car dealer in City of Edinburgh,

Used Bentley Mark VI 4.3 4dr SIMPLY EXCEPTIONAL !
Description
Masons Black over Navy Blue, Originally supplied by PJ Evans, Birmingham on 1st October 1948, in Black with Grey Hide, to her first owner, who initially kept the car for 6 years. Passing then to next owner who kept the car for a considerable 37 years. The car has only passed through 2 real owners to since, although also being registered to Mr Eric Healey of Healey Bros, Rolls and Bentley restoration specialists, who carried out substantial works on the car during the mid 2000,s. These cars are similar to the scenario of a Mk 10 Jaguar, where restoration costs much exceed the finished value, hence rare to see an example in properly well sorted condition. This car comes with an incredibly detailed history file amounting to approximately £120,000 of receipts and invoicing. Still retains its original Birmingham registration plate, JOE738. Engine starts at the touch of the button, and settles down immediately into a smooth idle, even from cold which does nothing but inspire confidence. Not a tappet rattle to be heard. Oil pressure and temperature sit exactly where they should, and never falter. Clutch is light, smooth and progressive, as is the braking system. Steering is also tight and precise. The complete feedback from the smoothest of drives reinforces not only the engineering quality and craftsmanship of the time, but the level of maintenance that has been lavished on this car preserving it to this standard. The last owner used this regularly during summer seasons, including a Continental trip. This is the opposite of a garage queen, although examining the car in detail one would think it has only seen light occasional dry weather use. This car certainly comes into the category of "no expense spared" which is supported from the hugely comprehensive history file. P/X Considered, £43,950
Need finance? Get a quote now! >>