This dealer is not on our premium advertising programme and is therefore only contactable via the 'Email Dealer' button below.
Email Dealer
Finance This Car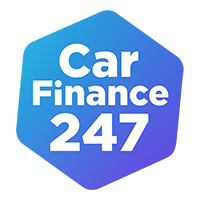 Total repayment
£51,394.21
Total cost of credit
£6,494.21
Representative example
The Representative APR is 10.5% (fixed) so if you borrow £7,500 over 4 years at a rate of 10.5% p.a. (fixed) you will repay £190.31 per month and repay £9134.88 in total. CarFinance 247 Limited is acting as an independent credit broker.
Used Car dealer in South Yorkshire,

Used Morgan Aero 4.4 2dr (2 seat)
Description
MORGAN AERO 8 A TRULY CHERISHED EXAMPLE FINISHED IN THE BEST COLOUR COMBINATION WITH AN IMPECCABLE SERVICE HISTORY A TRULY CHERISHED EXAMPLE Silver, Multi award-winning prestige car dealership John Holland is excited to offer for sale this outstanding Morgan Aero 8. There's something about a Morgan, something very British. Let's not forget that the firm is the longest standing British car manufacturer, having recently celebrated its centenary, and is also the oldest privately owned company in the UK. Remarkably, it has been building its first four-wheeled model, the fabled 4/4, for more than 70 years! Underneath the Aero's WW2-period swooping wings and running boards was an aluminium chassis, a radical departure for a company famous for its wooden chassis frames. It was the engine that marked the biggest step forward, though. For decades, Morgans used the 3.5-litre Rover V8, but the Aero was fitted with BMW's 4.4-litre V8 32Valve Engine, producing 323bhp. This was the same engine that powered numerous big BMW saloons and 4x4s. Hooked up to the robust six-speed Getrag gearbox, it was enough to rush the 1145kg Morgan to face-bending speeds, hitting 60mph from rest in under five seconds. Finished in the Ultimate Colour Combination Flag Blue with Dark Blue Hood and Blue Leather Upholstery and drilled Aluminium Interior Inlays this stunning example comes with a great specification to include 18" OZ RacingCentre Locking Alloy Wheels with Red AP Racing Calipers. Also benefiting from a fantastic service history completed at 1143 miles, 2448 miles, 3461 miles, 3928 miles, 4524 miles, 4779 miles all exclusively by Brands Hatch Morgan Ltd, and again at 8241 miles, 10489 miles13256 miles, 15011 miles, 16955 miles, 17912 miles, 24261 miles. Supplied with all its original brochures History File and its original Mulberry Black Leather Travel Bag with Gloves., £44,900 View more .
Need finance? Get a quote now! >>